News : पुणे पोलीस : स्थानिक गुन्हे शाखेची राज्यातील सर्वात मोठी कारवाई. तब्बल १६२ दुचाकी जप्त.!!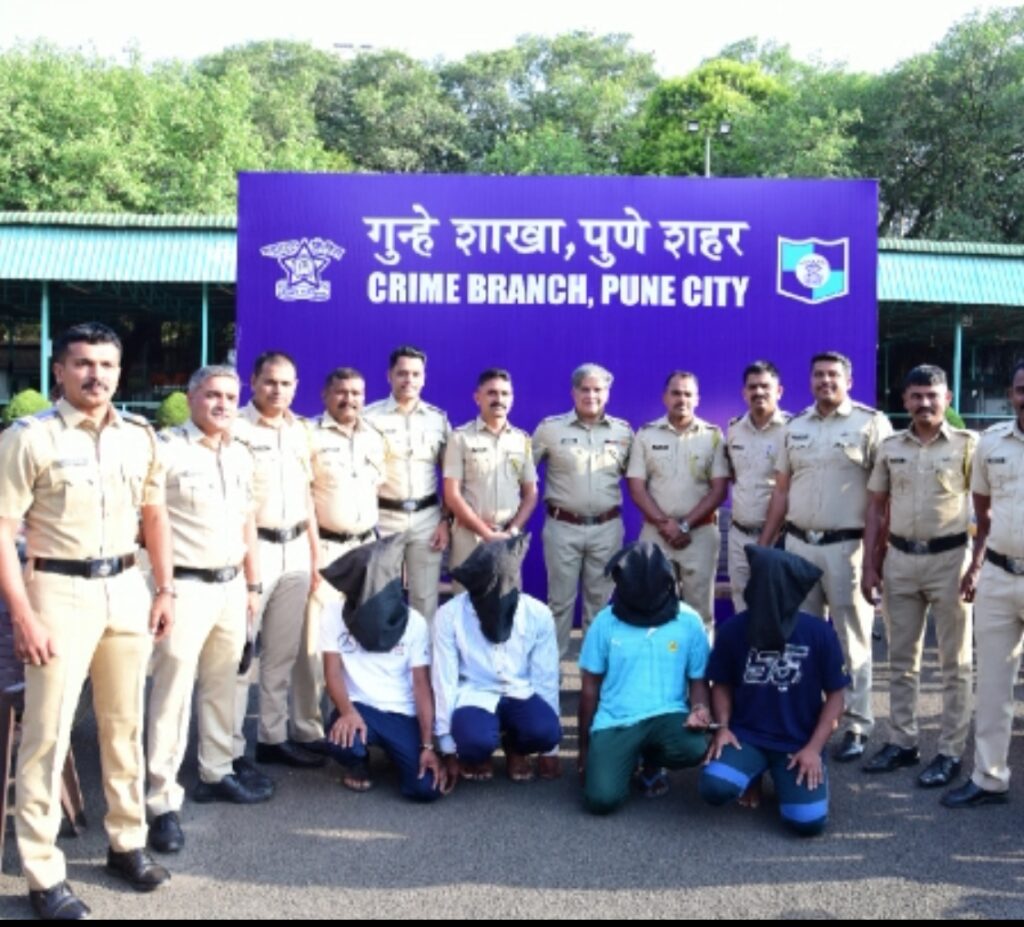 News Flash: Pune LCBs raid leads to major crackdown on bike theft.
On 28/04/2023, the Pune Local Crime Branch (LCB) conducted a major raid on bike theft in the city, resulting in a significant crackdown on the illegal activity.
Additional Police Commissioner Crime Ramnath Pokale, Additional Police Commissioner Crime Ramnath Pokale, Deputy Commissioner Amol Zende DCP Crime Amol Zende gave information about this.
According to sources, the LCB had been tracking a notorious gang involved in bike theft for several months, and on Wednesday, they finally launched a raid on their hideout in the city. Crime Branch Unit-6

Senior Police Inspector Rajnish Nirmal,

Upani Suresh Jaibhai, Police Constable Nitin Munde, Sachin Pawar busted the Bike theft gang in Kalamb.
During the operation, the LCB recovered over 162 stolen bikes, along with several tools and equipment used in the thefts. They also arrested four members (1. Sachin Pradeep Kadam, Res.Devdhanora Dist.Kalamb 2. Ajay Rameshrao Shende, Res.Sahajpur Daund 3. Parameshwara Bhairavanath Misal, Res. Govindpur District Kalamb, 4. Yuvraj Sudarshan Mundhe, Res. As many as 100 two-wheelers were seized from Govindpur District Kalamb.) of the gang, who are believed to have been operating in the city for several years.
The arrested individuals have been booked under various sections of the Indian Penal Code (IPC), including theft and criminal conspiracy, and are currently being interrogated by the police.
The raid was hailed as a major success by the Pune police, who have been struggling to contain the rising incidents of bike theft in the city. They have urged citizens to be vigilant and report any suspicious activity to the police.
Meanwhile, the recovered bikes are being examined and verified, and will be returned to their rightful owners as soon as possible.
The LCB has also assured citizens that they will continue to crack down on bike theft and other illegal activities in the city, and have urged the public to cooperate with the police in their efforts to maintain law and order.